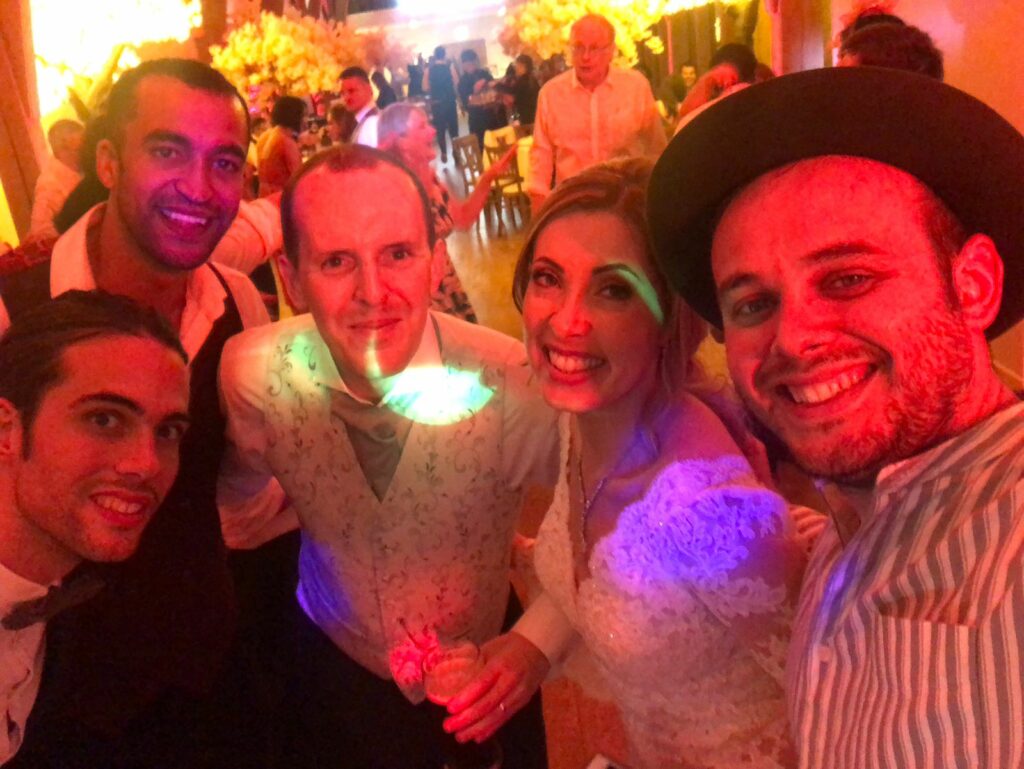 Charlotte & Chris Wedding 21/10/18 Mill Barns
Name: Charlotte & Chris                 
Date: 21/10/18
Venue: The Mill Barns, Alveley, Shropshire
First Dance: Temper Trap- Sweet Disposition
Package: Evening Trio
If I only had one sentence to explain this wedding it would be…
"Wow Factor Wherever you Looked!"
There is no secret to why Mill Barns is such a popular venue for weddings….the venue is a jaw dropper and more importantly the staff are pure magic.
Charlotte & Chris had a church ceremony and arrive at the Mill Barns later than a typical wedding may start, this worked well because really..there was no lull in the day! there was always something going on and thanks to the incredibly skilled and efficient catering team and wedding organizer (Lucy) everything ran to perfection.
Charlotte's dress (don't know where it came from but this was definitely a show stopper) and Chris scrubbed up pretty nicely as well 😀
We played 3 sets of 45 min for the evening, starting with a set while evening guests arrived right after speeches and the dance floor started to get its first welcome visitors from the word go!
There was great dancing from all the guests who loved every song from our Drake cover to Paul Simon.
There is so much more I could say about this wedding but I have promised myself to keep these posts short so I will sign off with a 10 out of 10 score all around, well done for planning a perfect wedding to Charlotte and Chris and thank you for having us on your big day we loved it!
Suppliers we Love loved.