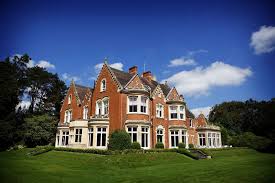 Molly & Luke 25/05/18 Pendrell Hall
Name: Molly & Luke                
Date: 25/05/18
Venue: Pendrell Hall 
Walked down the isle to: Tenerife Sea Ed Sheeran 
First Dance : Kodaline: The One 
Package: All Day Duo 
We had a lot of back and forth planning all wedding music with Molly and it really paid off!
Everything was on point venue looked stunning with all of the hard work from Bride and Venue team showing wherever you looked!
We played during the Ceremony, Reception Drinks, Meal and 2 sets in the evening with breaks to eat some of the amazing food provided by the venue and felt like one of the guests by the end of our last set it was hard to leave!
It was so nice to meet such down to earth genuine people and look forward to seeing them again soon at one of our local gigs.
The great thing about Pendrell Hall is that it works so well regardless of the weather, the grounds are beautiful but so is the interior and the amount of space and rooms available to the wedding party make it so it never gets claustrophobic and you feel like your always moving around to a new space with new decor and feel.
Suppliers we Loved
Dj Steve: stephenbeach3@aol.com